29 Apr 2013
Blonde Tanya skipped her annual physical out of terror. She always felt uneasy and embarrassed at the doctors, especially when the doctors looked up her vagina. But when she came to the clinic for the latest appointment she was scared like hell to see that the doctor was male. She quickly left making some awkward excuse about needing to visit her aunt in the hospital.
Yet she was determined to check her vagina and she decided to do it by herself.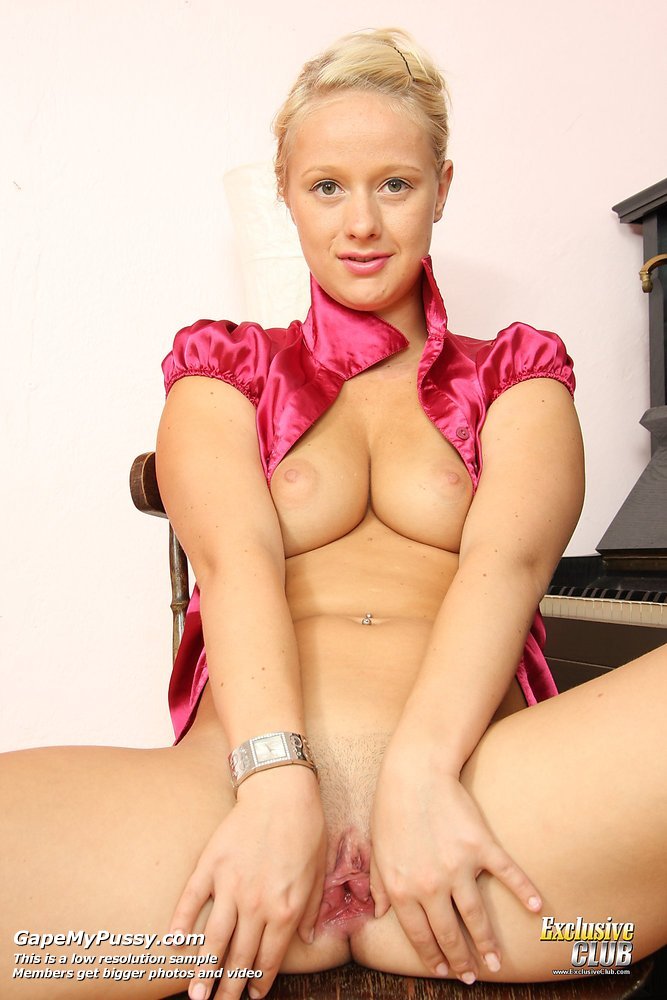 She slipped off her panties and made herself comfortable on a chair and fingered her pussy the way doctors always did and then she spread it wide facing the camera to see the recording later for any flaws in her pink.